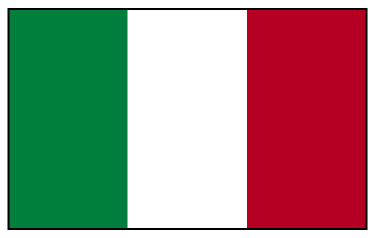 ITALIAN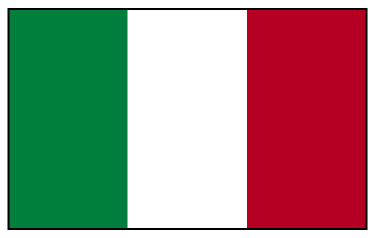 Language Institute of Atlanta (770) 730-0000 info@atlantalanguage.com
BEGINNER 101 ITALIAN GROUP CLASS - (TUESDAYS) Starts: OCTOBER 9 - 7PM-9PM
BEGINNER 101 ITALIAN GROUP CLASS - (THURSDAYS) Starts: OCTOBER 25 - 7PM-9PM
BEGINNER 101 ITALIAN GROUP CLASS - (TUESDAYS) Starts: OCTOBER 16 - 11AM-1PM
ADVANCED 301 ITALIAN GROUP CLASS - (SATURDAYS) Starts: OCTOBER 13 - 12PM-2PM
additional levels and private lessons available
Discover a Beautiful Culture & Prepare for Your Trip to Italy! - REGISTER NOW!!!
Take an Italian courses in Atlanta (Georgia), we offers Italian classes in our Atlanta location - Our Italian language program provides Italian private lesson or group class in Atlanta for travel, business or personal enrichment. Italian language -
LIA offers language classes and translation services for corporations and individuals in the Atlanta Area.
Call today for more information...(770) 730-0000
Learn to speak Italian and have a very fun and pleasurable linguistics experience! Our Italian language classes offer to Atlanta residents a unique chance to learn the language of one of the most beautiful cultures and countries. Studying Italian in our Atlanta Language school will also be a discriminating asset on your resume when you want to improve your job or career.
Welcome to Language Institute of Atlanta and its Italian Classes...We provide the fastest and the most efficient way to learn Italian! Italian in Atlanta is now available to you now at our Language School! We also offer on-site Italian classes in the Atlanta area for corporations! Our Italian courses in Atlanta make you learn Italian ! We offer 9 levels of Italian classes. You can try a Private Italian Course structure, Semi-Private Italian Course structure, or a Group Italian Course structure, according to your own needs and objectives
We offer group Italian classes, private tutoring in Italian, and customized on-site group Italian classes for corporation. Among our customers are oil companies, CDC, environmental agencies, manufacturers and import-export! Our teachers are talented professionals and patient, native and bilingual-speaker instructors! Come take our challenge...visit a class session as our guest...no obligation! We are Atlanta's premier language school for the Italian language! Call or email us today!
Our Italian classes are the best you can attend. Why? Our Italian language teachers are the highest qualified available, with degrees and advanced degrees in Italian and linguistics. If you have ever taken a Italian class before, you know why that is so important to have structured, motivating and conversational Italian classes---and our Italian classes methodologies are unique and extremely efficient. Each course level is 10 weeks and meets once weekly, according to your schedule availability! And, last, but certainly not least, you'll be speaking Italian right from the start, and make fast progress with our Italian classes.
Conveniently located at the intersection of GA-400 & I-285, We are close to major metro-Atlanta business districts. But we also offer group classes on-site at your location and private tutoring in Italian.
We guarantee that the more you know about us, the more you'll get excited about our classes in Italian. You may visit as our guest a Italian class in our Atlanta location at anytime! Contact us